Our Hospital
I really believe the only way to stay healthy is to eat properly, get your rest and exercise. If you don't exercise and do the other two, I still don't think it's going to help you that much.believe us….!! – Dr. Waseem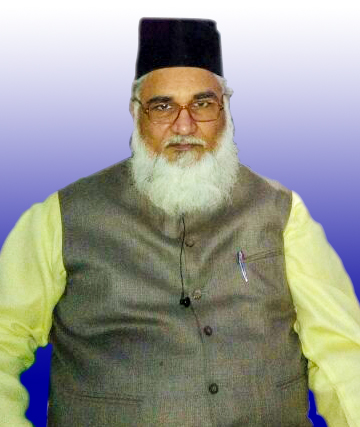 Welcome to Waseem Hospital
At Waseem Hospital, we talk about excellence in care & cure because both are firmly embedded in our history. The medical education and countless advances in medicine. Now, at the beginning of the 21st Century, Waseem Hospital has evolved into recognized organization — a medical enterprise built to deliver evidence-based medicine with cutting-edge innovation & catering to patient needs before everything. For several years, people from all walks of life have found answers at Waseem Hospital. At Waseem Hospital each day is spent where our outstanding staff delivers the highest-quality, highest-value care to our patients. That is our mission & our assurance to you as we work collectively to discover, practice and teach the medicine of tomorrow.
I'm often asked what sets Waseem Hospital apart. The answer is complex, involving our history, our teamwork and our long-standing commitment to excellence in care.
But put simply, Waseem Hospital is about our people — skilled and dedicated, always tempered with compassion and philanthropy. — distinguishes Waseem Hospital.
Our Statistics
Client Testimonials
"I take this opportunity to thank each and every one of the nursing and support staffs responsible for her care. They are very nice, cordial and helpful and always present with a smile. Given my wife's serious condition, staffs are going out of their way to make her mfortable, including talking to her like a family members to keep her motivated and emotionally boosted…….."

-

, Politician

"I came to Waseem Hospital because of Dengue Fever. I was admitted on 29/10/2015 and discharged on 2/11/2015. So, I find this hospital very helpful and nice and I am very pleased with all the stuff….."

-

, Manager

"I deeply thank Dr.Waseem Khan for the treatment provided to me to overcome the problem of deeply appendix . Today i look back to Year 2013, an year which brought my worst Nightmares true and can't believe I ever had this problem. I tried all products and treatments in different clinics but only got disappointment at the end of all."

- Amit Sharma

, Social Worker

"Dr Waseem was very supportive in providing all the necessary guidance and consultation. His engagement style/approach enabled us to get the comfort level that we needed the most at that time. I also cannot miss stating the courteous and highly considerate customer centric response that Staff provides almost at all times and may be to all the patients that approach her for any assistance."

- Furkan Saifi

, Shopkeeper

"I deeply thank Thanks to God than we met you and you have explained us completely about the Surgery, when it need to be done, How it will be done etc. All the information which we needed. It was only by seeing your confidence we had gain a confidence to get operated our 9 Months Child & everything has gone well."

- Dharamveer Rawal

, It Head